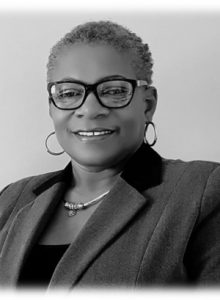 Dr Thecla Fitz-Lewis started her educational career, as a graduate of the St. Joseph's Convent (St. Lucia) and Hocking Technical College (USA) through to obtaining her Masters and Doctorate degrees with University of Leicester (UK) and Walden University (USA) respectively. She attended several other higher learning institutions in St. Lucia, the USA and Europe to successful obtain certification in Hospitality & Tourism, Business and Management, Human Resource Management and training, Marketing and Brand Development, and Dress Making and Fashion Designs.
Her most recent achievement is graduating with the Doctor of Business Administration Degree in Leadership with a focus on Organizational Psychology at Walden University in the USA. Her research was published in ProQuest on the topic "Human Resources Strategies for Retaining Employees in St. Lucian Banks". Her academic journey coupled with over 25 years' experience in executive roles enabled Dr Fitz Lewis to develop numerous Business Operating Manuals, Policy Documents, Customized Training Models and Soft Skills Programs for micro to large organizations in both the public and private sectors within the Caribbean. She has represented several international organizations such as Laureate Education Network (USA), Resource Development International (UK) and Education for Advancement (Europe) in the Caribbean region as an independent consultant creating brand equity and increased enrolments for high profile higher learning institutions.
Over the past 15 years, her life trajectory has propelled her to become a motivational speaker at several conferences, graduation ceremonies, leadership forums, anniversary and commemorative events. She is also a business coach/training facilitator for numerous workshops and seminars regionally and internationally, where she also customizes programs to meet specific organizational needs. From 2014, she joined her husband in managing Lewis Industries Ltd; St Lucia's Premiere Cleaning Building Maintenance Services and Floor Restoration Company which has been in existence for close to 30 years. Apart from the plethora of services currently offered under the Lewis Industries Ltd brand, she has included Institutional Development and Capacity Building Services to continue her passion for developing people and organizations globally.