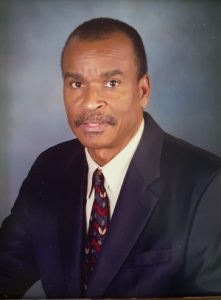 Andre Lewis is a business entrepreneur who conceptualized Lewis Industries Ltd, a cleaning and building maintenance company from 1990 after returning from the United States, where he had taken up residency for a decade prior. In 1985, he began his entrepreneurship journey as an independent Building Maintenance products and equipment, Sales Executive, representing several manufacturers of related products in the United States. He received the award for Sales Representative of the Year 1989 for the Boston District, Massachusetts USA. H was also awarded the 1998 International Interclean Award for Innovation.
In 1990 Mr. Lewis completed Certificates in Wood Sanding & Finishing with Bona Sand and Finish School and Marble and Granite Polishing with Wolman's Contracting Inc. in 2009, and in 1994 also became certified in Hard Surface/Carpet Care/Restroom Cleaning with Theochem Laboratories Inc. As the interest grew in the hospitality sector for Lewis Industries Services and consultation on cleaning solutions, Mr. Lewis completed a Certificate in Hotel and Restaurant Management in 1998 with the International Correspondence School. He also completed a Certificate in Leadership and Team Effectiveness with University of Massachusetts School of Management in 2000.
In 2015 Mr. Lewis became certified in Fire Restoration by the Fire Restoration Sciences Academy (USA). He has received several other awards and certificates of appreciation for his contribution to cleaning and building maintenance services in Saint Lucia and the diaspora as he continues to advocate for clean health in our commercial, domestic and institutional environment. Mr. Lewis continues to empower himself by attending conferences, workshops and seminars organized by the International Safety and Sanitary Association (ISSA), the World Cleaning Association, of which Lewis Industries has been a member since 2018.